All services available by online!
Planning to expand your business?
Try targeting international inbound tourists with our unique cooking program!
Having welfare program for your employees, corporate team building with a cooking class or cooking experience to entertain customers.
We are available for various services to assist your business. We will provide various services for corporate customers.
1. An impressive 'Group Lesson' for non-Japanese. ( 10 people - 70 people)
We will create a memorable experience with Japanese home style cooking.
Feel free to request for any other unique ideas with cooking to entertain your guests.
Ex. Character lunch box, Seasonable Japanese cuisine, Sushi making.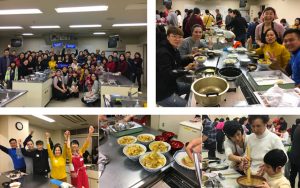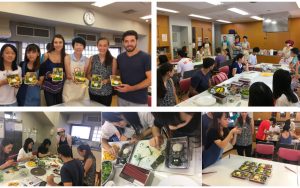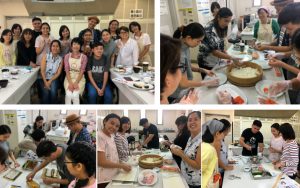 2. Corporate Team Building Cooking
Experience working together to achieve the same goal while cooking!
This is a training for companies that deepens the friendship between employees through cooking and learns the importance of teamwork and communication.
Cooking is a great way to communicate between foreign and Japanese employees across language and customs. This is a fun team building training where employees can work together to help each other to their fullest while aiming for a common goal while cooking with a theme that foreigners are interested in.
Training is available in both English and Japanese.
*Held is also possible in the company of a conference room if there is a simple water place.
* Training content will be arranged. Please contact us for details
Articles published
https://prtimes.jp/main/html/rd/p/000000006.000021167.html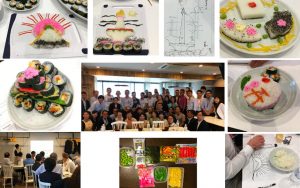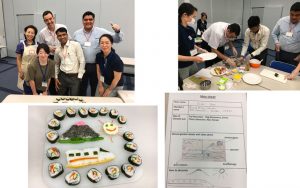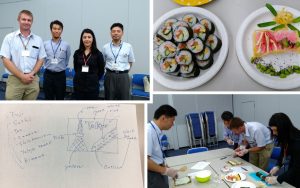 3. Japanese cooking class for foreign chefs
Japanese food guidance and recipe development for foreign chefs and foreigners who want to open a Japanese restaurant overseas.
There are short-term intensive classes for 5 days and long-term advanced classes for 2 weeks.
* Training details will be arranged. Please contact us for details.
https://ameblo.jp/noriyuta1008/entry-12398649358.html

4. Overseas Lessons / Events
We have lessons and events at overseas.
Ex.
・ Japanese cooking lessons for staff at Tanzania ambassador
・ Exhibition at Travel Expo in Taiwan
・ Character lunch box sales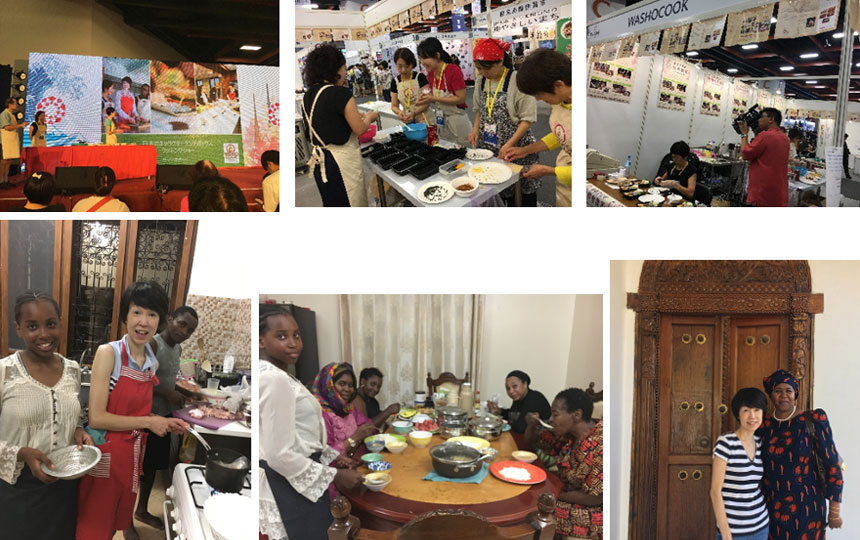 5. Regional creation
Provide seminars and consulting to local governments/companies who want to develop their regional with tourism of foreigners
Example of introduction: Tohoku Kuroishi-City, Kyoto Wazuka-Town, Niigata Tokamachi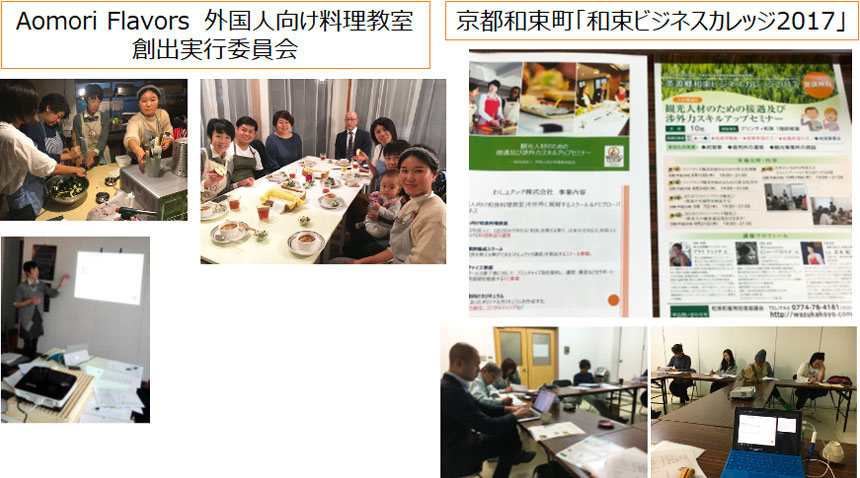 6. Various seminars / lectures.
1) Hospitality seminar for foreigners.
2) How to get more students, marketing.
3) Inbound attraction seminar, marketing.
* We will respond to your needs, please contact us!
Example: Sagami Women University, Kobe Yamate University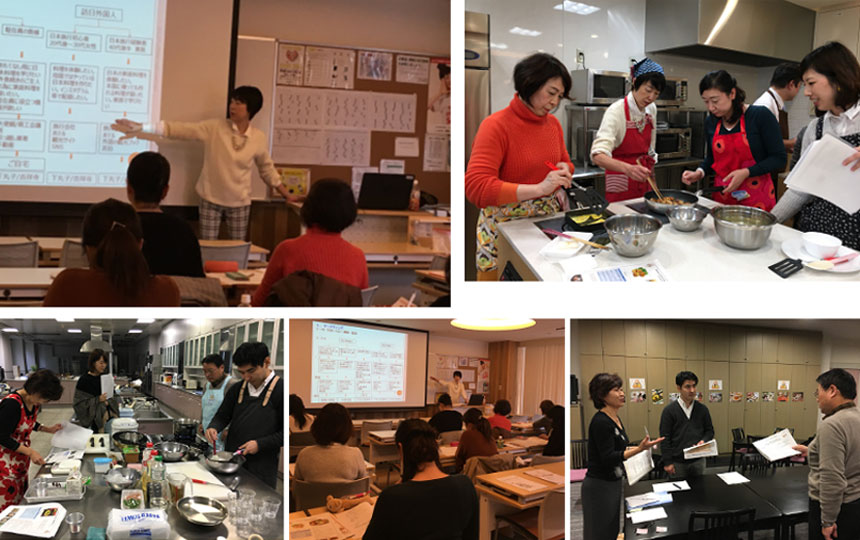 7. Fun event for your international guests / staff.
Our cooking classes are often used for promoting the cultural exchanges with the international people in your own region or to entertain your international staff in the company. Feel free to ask us.
8. Consulting to companies, cooking schools and restaurants that are considering inbound development.
9. Cooking lecturer dispatch.
Dispatch teacher of Washocook who can speak English fluently as your requests.
10. Recipe development, Menu supervision, Translation.