About washocook > Corporate and Group Events
In Japan, foreign visitors, by teaching the "home cooking", as food in Japan of ordinary home, reportedly the Japanese culture, lecturer activities that connects the foreigners and Japan.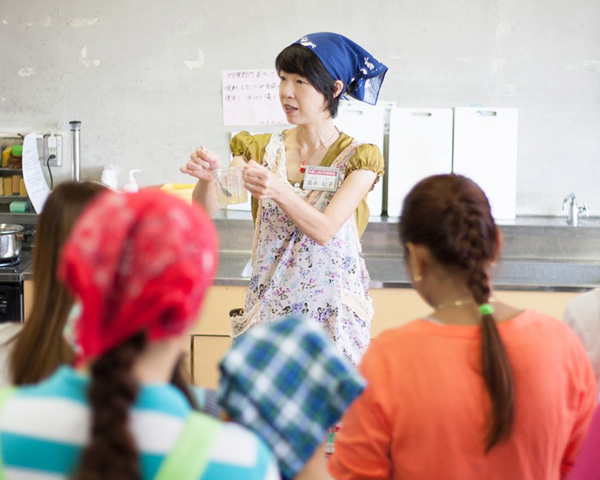 Licensed Teachers School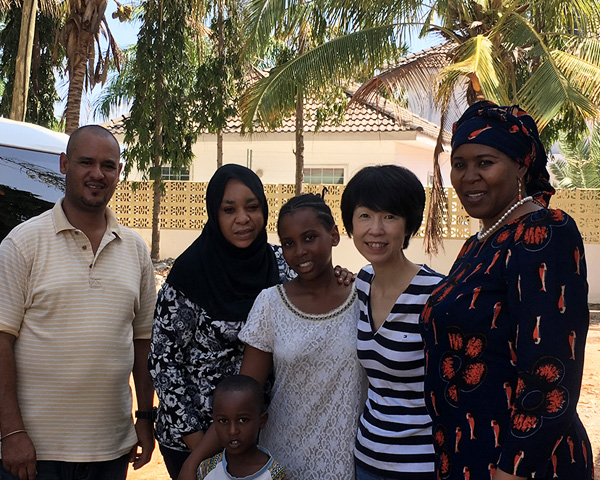 We are providing variety of services such as; Home meal cooking class as an optional tour for travelers, Event creation for entertaining your international guests or employees, Dispatch of our certified cooking instructors, Restaurant menu design and supervision, Marketing consulting to attract international travelers.
---
Expand Japanese cuisine to all over the world!
Ten years ago I stayed at a seaside lodge in New Zealand. The family who manages it serves me abalone, oyster, and sea bream caught in the front of sea. I felt myself entering the area without a doubt as a traveler, enjoying simple but warm home cooking.
And I decided to spread the home cooking of Japan to the world.
Let's start in Japan first as a stepping stone for that. I launched Washocook which introduce Japanese home style cooking for foreigners in 2014.
At the same time, Japanese cuisen was registered as a world intangible cultural heritage, and the need for Japanese cuisen cooking class for foreigners expanded.
Among them, cooking classes that can experience general household tastes were noted, rather than restaurant meals such as kaiseki cuisine.
On the other hand, there are only a few classrooms that teach home cooking to foreigners in English.
In addition, most foreigners thought it was difficult to make Japanese cuisine.
In 2016, we incorporated Washocook with the concept of "home cooking that anyone can do within 20 minutes per dish" targeting foreigners.
In addition, in order to expand the classroom to the world, we started a "Certified Teacher Training School" and trained instructors who could teach Japanese Cuisine to foreigners. We would like to create an environment where foreigners can learn Japanese home cooking all over the Japan and around the world.
Washocook Co.,Ltd.
President
Noriko Tominaga

The CEO Profile
1969
Born in Tokyo
1991
Graduated from Kitazato University, Bachelor of Pharmacy. Obtained a pharmacist license.
1991 - 2014
Marketing manager for various kinds of cosmetic and pharmaceutical products at Kracie Co., Ltd. (Previously Kanebo home products Co., Ltd.), L'Oreal Japan Co., Ltd., Nippon Boehringer Ingelheim Co., Ltd.
Besides the job careers, studied cooking at "KUSHI Macrobiotic Academy" and "International Food and Culture Association", and obtained the license for a trainer of food education.
February, 2014
Held a Japanese Home Style Cooking Class for foreigners at the International Lounge in Sagamihara city.
August, 2014
Started the "WASHO COOK" Japanese Cooking Class at her own house in Sagamiono.
June, 2015
Opened the second classroom in Kichijoji.
January, 2016
Incorporated WASHO COOK CO., Ltd.
Publicity
| | |
| --- | --- |
| Jun. 2019 | BS Tokyo Noriko's blog |
| Feb. 2019 | Nippon TV Week up +Noriko's blog |
| Sep. 2018 | Fuji TV Nijiiro-jeen Noriko's blog |
| Mar. 2018 | NHK Ohayo Nippon Noriko's blog |
| Oct. 2017 | Nippon TV : NEWS ZERO |
| Apr. 2017 | TV Asahi : Syokusai no Ohkoku |
| Mar. 2017 | Sagamihara city Town news |
| Feb. 2017 | NHK TV : Metropolitan Special reports |
| Apr. 2016 | BS NHK : Nippon buratetsu |
| Feb. 2016 | BS Fuji : Table of dreams |
| Jan. 2016 | English supervisor for 'Simple Delicious Japanese Food' |
| Dec. 2015 | Nippon TV : News every "Japanese foods cooking class OSECHI for foreigners" |
| Oct. 2015 | Benesse DVD teaching materials for junior high school |
| Sep. 2015 | Nippon TV : News every"Japanese foods spread around the world" |
| Sep. 2015 | TOKYO MX : Morning CROSS"TOKKYO 100 foreign views" |
| Mar. 2015 | Nikkei Newspaper |
| Dec. 2014 | NHK Ohayo Nippon : Town information "Osechi Cooking for foreigners" |
| Dec. 2014 | TV Asahi : Morning bird "Evolving cooking class" |
| Dec. 2014 | Kanagawa Newspaper "食で広げる交流の輪" |
| Oct. 2014 | TV Kanagawa : News alfa 930 "Japanese culture exchange through Japanese Cooking" |
| Sep. 2014 | Magazine Nikkei Otona-no OFF |