In Japan, foreign visitors, by teaching the "home cooking", as food in Japan of ordinary home, reportedly the Japanese culture, lecturer activities that connects the foreigners and Japan.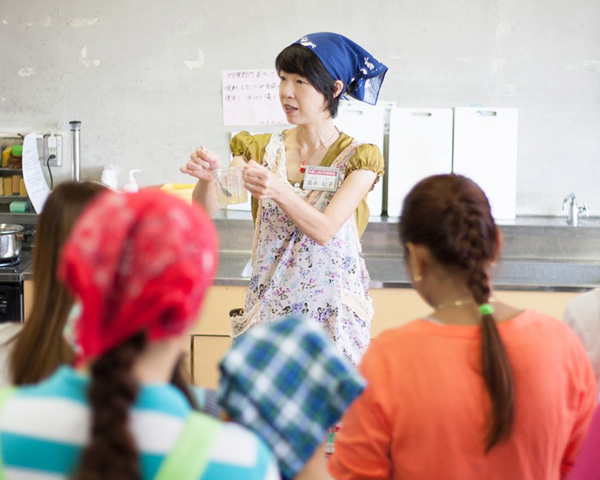 Licensed Teachers School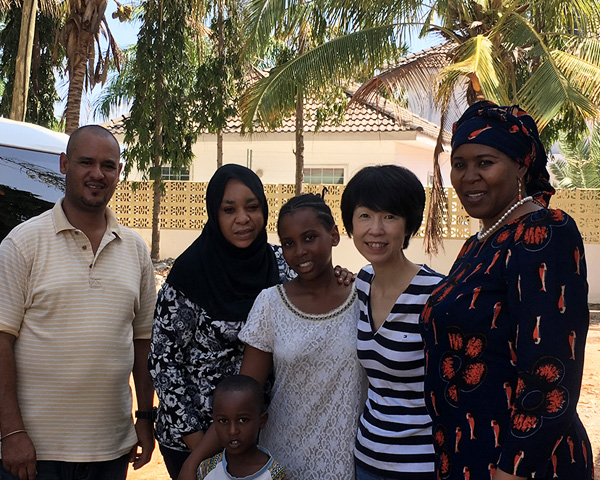 We are providing variety of services such as; Home meal cooking class as an optional tour for travelers, Event creation for entertaining your international guests or employees, Dispatch of our certified cooking instructors, Restaurant menu design and supervision, Marketing consulting to attract international travelers.
---
CULTURE EXCHANGE THROUGH JAPANESE COOKING
Cultural Exchange through Japanese Cooking Foreigners living in Japan are approximately 2 million. (Ministry of Justice, December 2014) and the number of them is increasing as the popularity of Japan is rising year by year. Also in response to the fact that the Japanese cuisine, called WASHOKU, was registered as an intangible cultural heritage of UNESCO in 2015, it is attracting more people's attention. WASHOKU or Japanese cuisine is the exact one representing our culture which is not only healthy but also expresses the beauty of nature and the changing seasons (in Japan). I, Noriko Tominaga, the founder of WASHOCOOK, noticed that there could be lots of opportunities to teach Japanese cooking to foreigners thorough my experiences during working for international companies and traveling abroad for years. Foreigners usually think cooking Japanese cuisine is not very easy though they are interested in incorporating Japanese foods into their daily meals. In addition, if they can learn Japanese culture and experience Japanese home through Japanese cooking, it would please them. On the other hand there are not so many Japanese cooking classes for foreigners. Particularly, there is no school where foreigners can learn simple home cooking. In case if foreign people move to Japan, they would face some difficulties such as language, daily life, their families' life, community integration…etc. and may feel anxious. WASHOCOOK would like to help foreigners connect to "Japan" and accelerate cultural and verbal exchange (with each other; People from various countries and Japanese) through "Japanese Cuisine" as our culture.
Washocook Co.,Ltd.
President
Noriko Tominaga

Company profile
WASHOCOOK Co.,Ltd
4 Chome-2-22 Kamitsurumahonch, Minami-ku,
Sagamihara-shi,
Kanagawa-ken 252-0318,
Japan
Established: 7th January 2016
Capital JPY1,000,000-
The president & CEO: Noriko Tominaga
Director: Takashi Tominaga
The CEO Profile
1969
Born in Tokyo
1991
Graduated from Kitazato University, Bachelor of Pharmacy. Obtained a pharmacist license.
1991 – 2014
Marketing manager for various kinds of cosmetic and pharmaceutical products at Kracie Co., Ltd. (Previously Kanebo home products Co., Ltd.), L'Oreal Japan Co., Ltd., Nippon Boehringer Ingelheim Co., Ltd.
Besides the job careers, studied cooking at "KUSHI Macrobiotic Academy" and "International Food and Culture Association", and obtained the license for a trainer of food education.
February, 2014
Held a Japanese Home Style Cooking Class for foreigners at the International Lounge in Sagamihara city.
August, 2014
Started the "WASHO COOK" Japanese Cooking Class at her own house in Sagamiono.
June, 2015
Opened the second classroom in Kichijoji.
January, 2016
Incorporated WASHO COOK CO., Ltd.
Publicity
| | |
| --- | --- |
| Oct. 2017 | NTV : NEWS ZERO |
| Apr. 2017 | TV Asahi : Syokusai no Ohkoku |
| Mar. 2017 | Sagamihara city Town news |
| Feb. 2017 | NHK TV : Metropolitan Special reports"中国観光客のコト消費への転換" |
| Apr. 2016 | BS NHK : Nippon buratetsu |
| Feb. 2016 | BS Fuji : Table of dreams |
| Jan. 2016 | English supervisor for 'Simple Delicious Japanese Food' |
| Dec. 2015 | Nippon TV : News every "Japanese foods cooking class OSECHI for foreigners" |
| Oct. 2015 | Benesse DVD teaching materials for junior high school |
| Sep. 2015 | Nippon TV : News every"Japanese foods spread around the world" |
| Sep. 2015 | TOKYO MX : Morning CROSS"TOKKYO 100 foreign views" |
| Mar. 2015 | Nikkei Newspaper |
| Dec. 2014 | NHK Ohayo Nippon : Town information "Osechi Cooking for foreigners" |
| Dec. 2014 | TV Asahi : Morning bird "Evolving cooking class" |
| Dec. 2014 | Kanagawa Newspaper "食で広げる交流の輪" |
| Oct. 2014 | TV Kanagawa : News alfa 930 "Japanese culture exchange through Japanese Cooking" |
| Sep. 2014 | Magazine Nikkei Otona-no OFF |