Let's travel Japan by cuisine
You can experience cooking
all over Japan at home!
Online classes.
Let's travel Japan by cuisine.
The online class which you can experience various Japanese and local cuisines from cooking teachers all over Japan.
You can experience various cuisines as if you are traveling all over Japan at home.
You can learn about Japanese ingredients, culture, local traditions, languages, etc. while chatting.
Cooking teachers speak English and Japanese.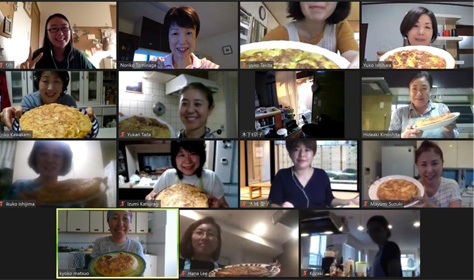 Travel Japan with online cooking class
LIVE cooking lessons with cooking teachers
from all over Japan!
Let's add Japanese cuisine to your cooking repertoire?
You connect with Japanese teachers at online and cook various Japanese and local cuisine together.
If you have any questions while cooking, you can ask to them immediately, show your dishes to them what you are making, and get advice directly from teachers.
Each lesson is about 1.5 hours, so eve those who have difficulty participating for a long time can feel free to participate.
Why don't you make home-style-cooking in your kitchen with the authentic Japanese teachers?
Tabicook
Online Class
Lesson with teachers face-to-face